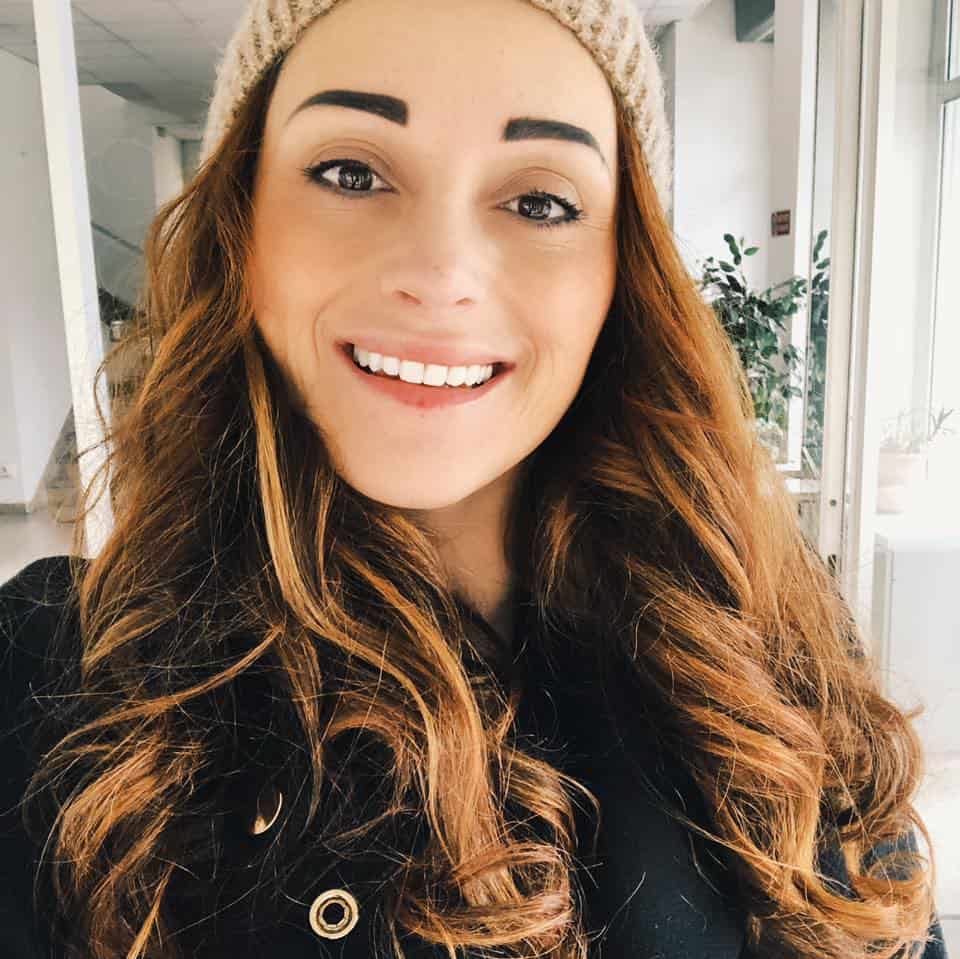 I was born in Bologna, Italy, in 1980.
As a young girl I never had the nail world in my plans, but life sometimes is able to turn your life upside down.
After high school I started Univeristy in the field of Psichology, but I also moved to the US for one year because I won a scholarship for a Music college where I successfully graduated in Vocals.
I came back to Italy and some years later after some personal issues, I had an idea.
Those kind of ideas that come to our mind every day, and that can just vanish quickly or became a milestone in our lives.
I was a client in a nail center but I was starting not being happy anymore with their job. So I decided to buy a kit on the internet and try to do my own nails myself.
I enjoyed it a lot and I spent more or less 3 years doing just my nails only watching some videos on YouTube.
Then I realized that YouTube wasn't enough anymore, I wanted to do more and better.
So, in 2015 I started taking nail classes with valuable brands and Master Trainers, well known all over the world for their skills and techniques.
It has been a path that goes on even nowadays.
I never stopped learning and trying to constantly improve my skills, I attended more than 50 courses during these years, and I have more to come.
The nail world grows and evolves everyday, with new material, new products and new techniques. If you want to be a great technician you must move with the times.
This is how a simple curiosity became first an hobby and then evolved into a job: I started working on a lot of clients that wanted my work on their nail and then a lot of companies started asking me to become a nail Master.
When I found the perfect company for me, I quit my job at the office (where I worked for 10 years as a back office employee) and I stared touring Italy with my courses exclusively for Sa Bellesa, the company I work for nowdays.
In my classes I try to mix techniques, theory, art and creativity, so that you can find a full training, for every aspect of this fascinating job.
During this time my works got a lot of attention, not only in Italy but also abroad.
Since I started receiving lots of requests for online training and I speak English pretty well, I decide to open an online Academy to bring my courses and my knowledge to those places that are very far from me.
I think that the most important thing I learnt and that I constantly try to teach to my students is that what truly makes a difference is TO DO: to start learning, to get involved, to exercise a lot, to practice, to never think that you are good enough. You can always grow bigger. Always. And this is the main focus of my Academy.
To help you becoming a better technician by learning and practicing with love and passion.
Have a wonderful time!